Stumps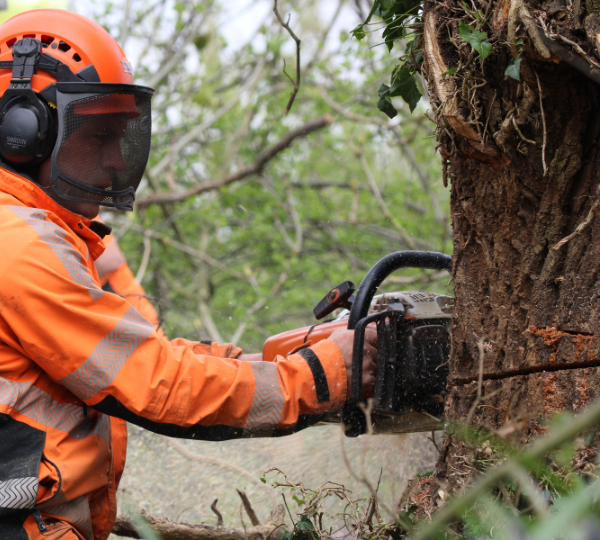 Commercial stump services
At Tree Technique, we utilise purpose-built machinery for the fast and efficient removal of single tree stumps or clusters. Whether you need to clear tree stumps for construction, landscaping, or aesthetic improvement, we offer a diverse range of specialised machines to ensure we have the most suitable equipment for your specific task.
Our services encompass full removal of tree stumps and waste, adaptable to almost any location.
For sites where underground services might be present, we can also provide Cat-scanning as a pre-commencement option, if necessary.
If your goal is merely to prevent regrowth, we offer a cost-effective solution using Eco-plugs, which effectively eliminates stumps and inhibits regrowth through environmentally-friendly pesticide application. Our trained staff are qualified in the application of Eco-plugs, employing a meticulous process of drilling, fitting plugs, and applying chemicals in an environmentally-friendly and safe manner.
Get in touch
We cover Wiltshire, Hampshire, and all surrounding counties. Please get in touch and we will be delighted to discuss your requirements.
CALL US: 01980 626 353
Commercial
services brochure
If you require a downloadable summary of our services, please view our brochure below.
DOWNLOAD BROCHURE
Company
Policy Package
For a more detailed overview of our compliance and policy structure, please click the link below for and we will send you our Company Policy Package.
"Tree Technique is a very knowledgeable and professional firm of tree surgeons. Their work is competitively priced, they do exactly what they say they are going to do, tidy up after themselves and most importantly are nice guys to work with."

Mr Jon Hughes, Salisbury

"We often use tree technique, a very fast turnaround on quotes, high quality of work and a very professional appearance. Always happy to help and solve issues with a can-do attitude."

Mr Andy Mighall - Gavin Jones

"Tree Technique have provided exceptional work on every job, always on time and great communication. They are everything you need from my point of view, happy to scope new work, quick response time for quotations and completing jobs to a high standard. The team are friendly and professional, and I can't give them enough praise."

Mr Tad Lear - Ainsty Timber Marketing Ltd (ATM)